Everyone called her 'the most beautiful woman in the world', but she was much more than that. While most people considered her face to be her greatest asset, her mind was no less either.
Hedy Lamar, a glamour girl from the early 20th century, was an iconic actress known for her beauty. Still, above all, the fact which is less known about her is that she was a brilliant inventor. Her invention of frequency-hopping technology in 1941 became a precursor for future technologies like secure Wi-Fi and Bluetooth, which are used by millions worldwide. Frequency-hopping spread spectrum (FHSS) is a method of transmitting radio signals by rapidly changing the carrier frequency among many distinct frequencies occupying a sizeable spectral band.  FHSS is used to avoid interference, prevent eavesdropping, and enable code-division multiple access (CDMA) communications.
Lamarr was a Jewish child born in Austria in the shadow of the first world war. She left her school and became an actress when she was about 15. At the age of 18, she found herself in an unhappy marriage to a rich older man, who was not really a good person, which led her to flee to the United States and seek refuge in the American dream. One of the  amazing  facts to know about Hedy is that she gained no formal training in engineering; she was just naturally gifted. "Inventions are easy for me to do. I don't have to work on the ideas-they come naturally," says Hedy. While we do not know everything that Hedy invented, it is well known that during the 2nd world war, she teamed up with Howard Hughes, who was a great inventor himself.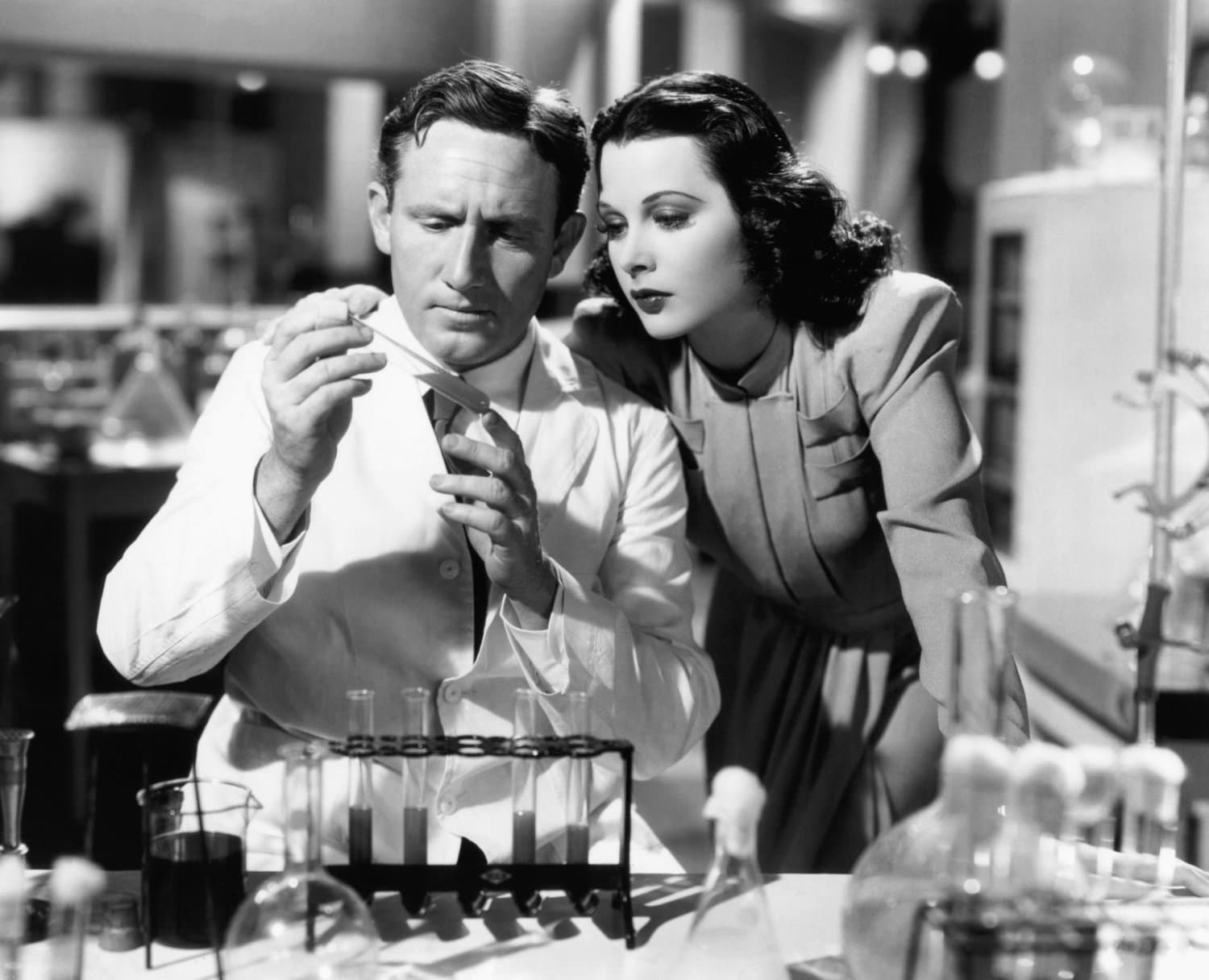 The US navy back then used radio frequency to guide torpedoes, but they were quickly intercepted and jammed by the Germans as they were good at hacking. She developed a system where the radio signals hopped to different frequencies - this concept of secure radio communications was brilliant and virtually impossible to intercept. While the military was receptive to her ideas, they were first implemented in the field during the Cuban Missile crisis.
The frequency-hopping spread spectrum (FHSS) technique uses M different carrier frequencies that are modulated by the source signal for transmission . At one moment, the signal modulates one carrier frequency; at the next moment, the signal modulates another carrier frequency. The basic idea of frequency hopping became the key to what's known as spread spectrum. Bluetooth and Wi-Fi are probably the closest to Hedy's original design, but the spread spectrum is utilised in a vast number of devices that are a part of our daily lives.
Lamarr had a patent on this technology, but it was confiscated because she was an Austrian immigrant and considered an 'enemy alien'. She was never compensated for her inventions. She herself has seldom spoken about her inventions and never really took credit for her work.
Lamarr withdrew from the world near the end of her life . It was partly due to a shoplifting arrest, which she may or may not have been guilty of, and partly due to a really unfortunate plastic surgery she underwent to shore up her beauty.  She got so withdrawn that she stopped coming out publicly by the time she started to get recognition for inventions and never accepted any claim for it.
She died in January 2000 at 85, but even as her end drew near, she never stopped inventing things . Her last inventions includes a fluorescent dog collar, modifications for the supersonic Concorde airliner, and a new kind of stoplight. "The brains of people are more interesting than looks, I think," is a quote attributed to her. The striking movie actress maybe most well known for her beauty, but it was her technical mind that was her most incredible legacy.
Lamarr went through many hardships in her life. Still, she never let her innovative mind rest and worked on her inventions during the spare time she used to get while shooting for the films. Throughout her career, the work she did to push the boundaries of how women are perceived is commendable.
An article by Shreya Maheshwari
Disclaimer: the pictures in the article are for illustration purpose only. Neither the writer nor PHoEnix has a claim over them.