SAE BPHC Chapter, is a part of SAEINDIA, a non-profit Engineering and Scientific Society dedicated to the advancement of the mobility industry in India. SAE stands for Society of Automotive Engineers. We aim at improving the stakes of Automotive and Mechanical Engineering culture. Some of the major projects under SAE include Team Vulcan, EffiCycle Design, Electric Two Wheeler Vehicle and Bicycle Design.
We are a bunch of Technical and Managerial enthusiasts of the institute with a curious mind and a passion for Engineering.  SAE BPHC is a Collegiate Club that has two major teams under its umbrella, which focus on different projects, namely Team Vulcan and Team Efficycle.
Team Vulcan is a part of SAE. We are a group of dedicated engineers working to design, manufacture and authenticate a single-seater four wheeled All Terrain Vehicle (ATV) over the course of an academic year. In the process of designing and constructing the vehicle, we are constantly learning and growing not only as better Engineering individuals but also as a Team.  Having separate Design, Powertrain,  Braking and Suspension teams, we strive to make our Buggy excellent in every domain. Team Vulcan participates and aims to excel in various competitions such as BAJA SAE, Mega ATV and Enduro Student India.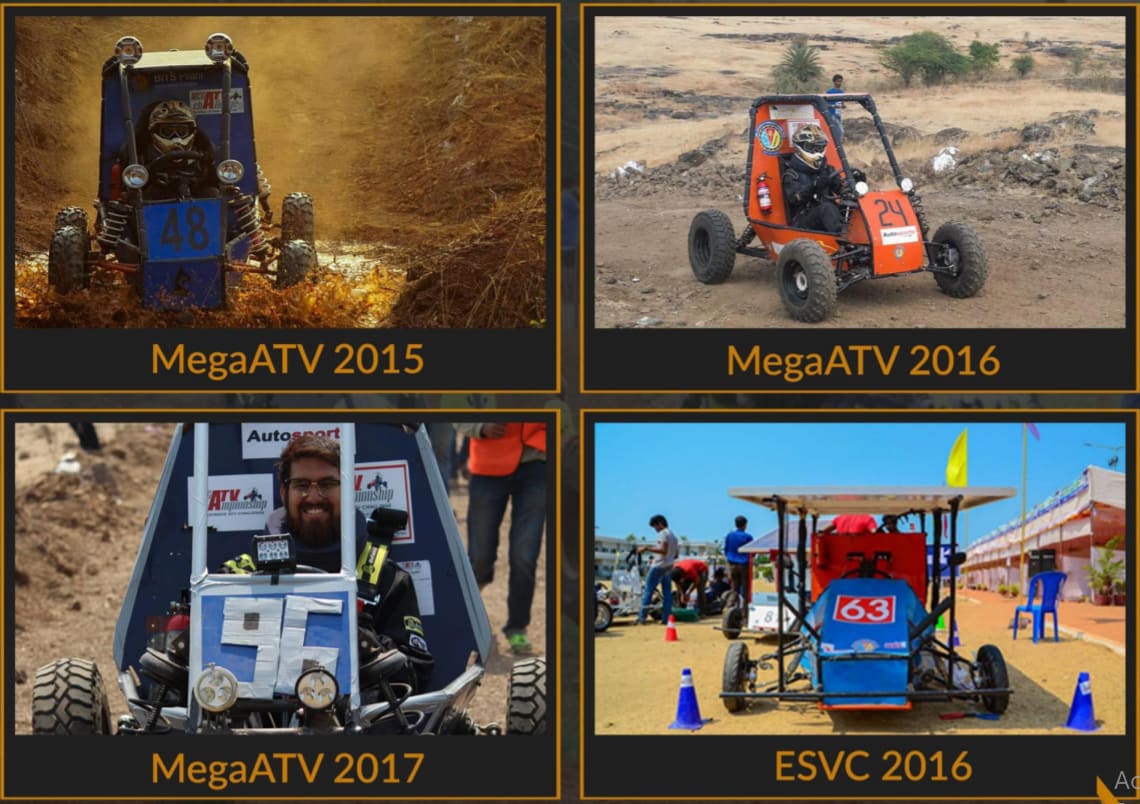 Team EffiCycle is another integral part of the SAE BPHC chapter. Team EffiCycle is involved in designing and fabricating an energy efficient human cum electrically powered three-wheeled vehicle. We work to build an aerodynamically and ergonomically efficient vehicle. Our team has people working under specific subsystems namely Suspension, Braking, Powertrain and Chassis to exponentially enhance the results. We aim at competing in the Efficycle Concept Design Challenge.
A few of our achievements in recent years include an All India Rank of 48 (2017) and 5 (2018) in SAE BAJA Virtuals. We also secured an All India Rank of 13 in Enduro Student India Quiz. In the BAJA racing event of 2018, we had a fully sponsored vehicle. The key sponsors included TIMKEN & Stanley Black and Decker. In addition to that, we also seek to advance the research culture in BITS. We have published numerous research papers, with acceptance from International Conferences as well as well-renowned publishers like SAE International. Owing to the quality of our publications, we have received numerous awards such as the "Best Technical Paper Award", and the "Revathi Iyer Award for Best Technical Writing".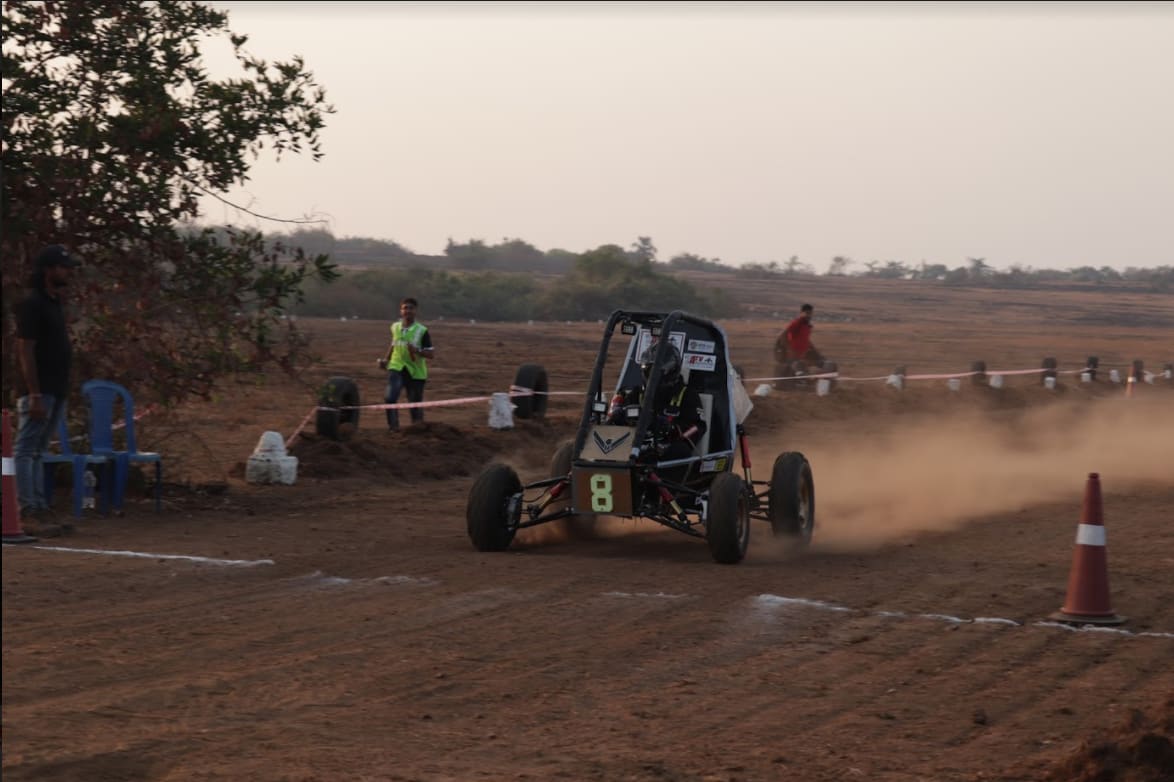 Furthermore, we have a very strong Alumni base of successful Engineers and Researchers in a variety of fields. Our Alumni are researchers in top institutes in India such as IISc Bangalore or pursuing higher education in the best institutes of the world like Cornell University and Weizmann Institute of Science or working in the top companies such as ExxonMobil and Larsen & Toubro.

Our vision is to bridge the gap between ideas and reality, pushing forward to accelerating technologies and innovation in the world of mobility.
Follow us on:
Facebook: https://www.facebook.com/saebphc/
Instagram: https://www.instagram.com/team_vulcan_bphc/
LinkedIn: https://www.linkedin.com/company/sae-bphc/