Team Robocon, BITS Pilani
It was back in 2008 when a group of five undergraduates decided to join forces and participate in ABU Robocon, the largest collegiate robotics competition in Asia-Pacific. Since then, we haven't looked back.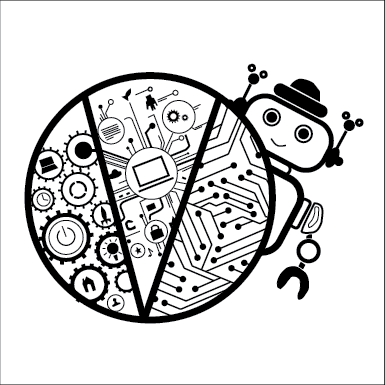 Hey there! We are Team Robocon, BITS Pilani. As many of you might know well about us already, we are a group of passionate undergraduate roboticists and tech enthusiasts, who build cool robots and take part in competitions across the country.
We started a long time ago, and are  one of the oldest tech teams on the Campus. Our primary motive was to take part in the ABU Robocon, from where we derive our Team's name. We participated in the competition once a year and built our robots according to the problem statement of the contest.
We tried to expand our horizons when in 2018, we went to Techfest (IIT Bombay) to take part in Operation Rahat (a disaster management drone challenge) and Indian Robotics League (an obstacle event). Since then, we have been participating in various competitions of the national and international level, such as the International Micromouse Challenge (2020), Flipkart GRiD 2.0 (2020, ongoing), and many more!
However, our primary focus, for now, is on our long-term projects. These projects push our work ethic, technical expertise and teamwork capabilities to the limit, as they bring us on the bleeding edge of the present-day technology. Project Quadcopter and Project Quadruped are the projects which put us on the map with the top engineering schools of the world, who share similar visions and work in their unique ways to develop these robots. The projects involve a unique challenge spanning several disciplines such as Deep Learning, Computer Vision, Inverse Kinematics, Stress Mechanics & Embedded Electronics. The learning derived from putting together these robots has proven to be fruitful to many of our seniors, who are pursuing their dream careers in research from top colleges such as Columbia University, Carnegie Mellon University and University of California San Diego, in addition to several others.
Since we are so passionate about what we do, we also lookout for ways to promote a culture of technical awareness, to pass on the light as torchbearers to the inquisitive minds out there. We conduct a two-day robotics workshop, where students are guided to make a functional robot from the ground up.
To know more about us and our history and updates on what we're up to, visit us at bitsrobocon.github.io and follow us @bitsrobocon on Instagram.