First Steps Towards Wall Street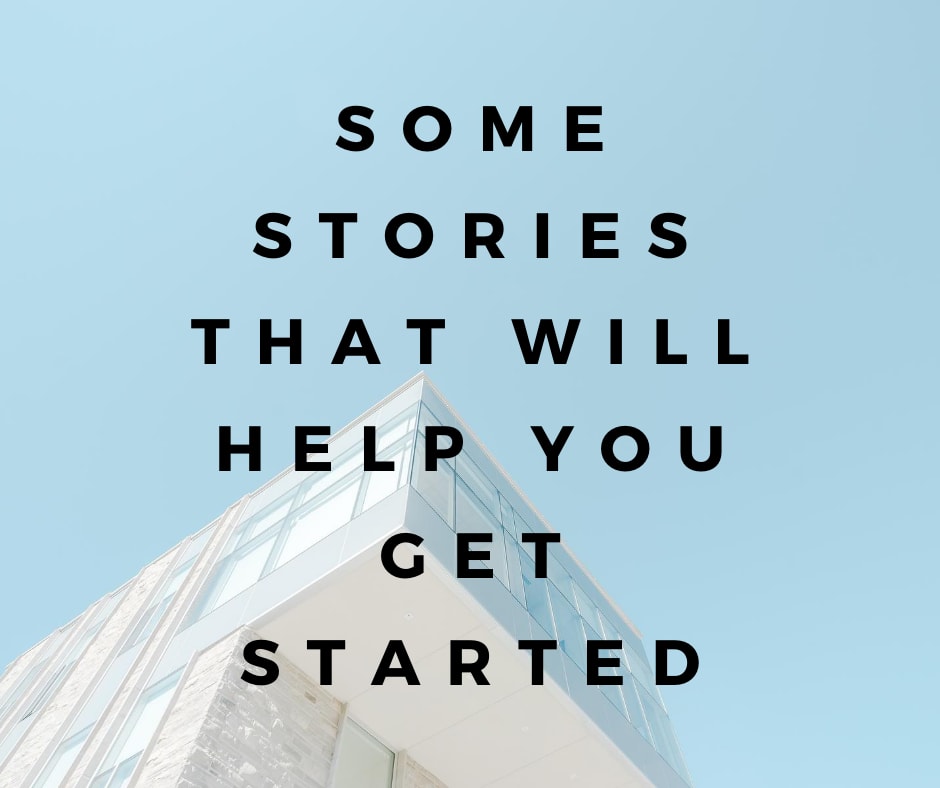 "Epic things start with humble steps."
The field of finance is definitely one which can intimidate even the greatest of the minds.Once you start to read about companies that report turnovers in billions, terminologies of asset management and dabbling into the stock market on a daily basis,the task of opening up to this unknown world becomes harder than ever.
Remember the first money you saved into the piggy bank you got as a gift, the first time you were able to save up to buy the thing you wished to purchase,when you caught an episode of Shark Tank while browsing the channels and were hooked to the back and forth discussions!
Even the toughest of concepts start looking familiar once we look at them from a personal perspective. The Wall Street Club brings to you a set of stories of how our members discovered their interest and started their journey in the hopes to provide everyone a stepping stone towards the captivating world of finance!
---
Finance was the hot topic in my first year in college and especially for an eco student, it was the 'in-thing'. Being the curious knowledge junkie that I am, I started reading up about this entirely alien domain just to see what is all about, kinda like 'knowledge for the sake of knowledge'. Once I started going down the rabbit hole, I sensed that a lot of people had done things that were on the brink of human genius trading stocks and this is what excited me at the time (and still does).This excitement led me to gift myself a PAN and a DEMAT account on my 18th birthday. I still remember.. the first share I bought as soon as my account was ready was of the title sponsor of the ATMOS of my first year. As absurd as it sounds, I bought a few shares just to see how the UX of my broker was and to get an idea of how the order flow works.
Midsems came soon after (my birthday is in early Feb) and I forgot about the shares I had in my account. Once I logged back into my account, the shares had appreciated by a figure that would make any pro-investor jealous and was a personal record of mine that took a while to break.(On a side note, this was 100% beginners luck and I had nothing to do with it as the markets did extraordinarily well at the time. Also, sponsoring a fest is an extremely dud marketing strategy and I would seriously judge the shareholders of the companies that do so :3)All in all, I made many mistakes and had a few successes but trading stocks has become an integral part of my life thereafter. A lot of times when I have a dull day or feel lethargic, trying to 'get a feel' of the markets and catching up on the news gets me going.
Advice for beginners: I guess it is easier for me to explain through
analogies, During this COVID break, my mother has been constantly
nudging me to learn driving. Being the lazy ass that I am, the excuse I used to give was that "Mamma, I'll first read some books about 'How to drive for Dummies', read some Reddit posts on the topic and watch YouTube videos of people teaching driving and then I'll go to drive."
This carried on for a long time and finally, my mother got fed up of my nakhre and forced me into the car, challenging me to apply all the gyaan I got from watching the instructional videos. I guess the ending is pretty self-explanatory and I'm too embarrassed to talk further about how that turned out ....
Siddharth Ratnam
Ex - Fund Manager & Technical Director
The Wall Street Club, BITS Hyderabad
---
After I finished my 12th, my father came and asked me to read the book 'Rich Dad Poor Dad'. Initially I was reluctant to read it because the thought of finance scared me but I ended up reading it anyway.
After reading the book I got to know the importance of financial knowledge and that book had so much impact on me that I started discussing finance and businesses with my father. Now I was excited to dig deep into it but before getting into the analyses I wanted to understand businesses in a better way.
So in my first year I got a basic knowledge of finance and started observing different businesses in my surroundings like what might be the major source of revenue and which companies are marketing in a better way and all the other general stuff. Then I used to discuss about these observations with my father and got a better understanding from him.
With this I gradually picked up interest and was ready to study more about it.
Finally, after my first year, during the vacations I learnt how to analyse financial statements of companies and started applying it by reading different annual reports. This was the first time when I was learning and enjoying it at the same time. Now, from here I wanted some like-minded people so we could learn from each other by discussions. And the Wall Street Investment Fund happened to be the best place for me to get that. Here I not only learned from others, but also found flaws in my analyses. I still have continuous discussions with my dad and they are still the best learning source. I think the main difficulty in finance arises when we are just looking with numbers.
Advice for beginners:First the goal should be to look at the businesses and then link them to numbers. After that this will be a fun game.
Gorang Agarwal
Fund Manager, WSC IF
The Wall Street Club
---
My journey along finance and strategic management was completely unintended, however, inevitable. When I started my own NGO, I had to manage and distribute the money coming in. Therefore I had to learn accounting and ways of easily managing money without losing track of it. Since it was a public NGO I had to communicate and put my best foot forward in order for the NGO to run effectively, therefore I had to strategically manage and create space for ideas from others. This effectively induced the urge to learn more and delve deeper into this field. I gradually started moving into the field of investment and stock market. As i started talking to people i grew extremely inquisitive as this field has interested me like no other. My grandfather who is an avid investor himself has taught me how to read candle charts. I've gotten deep enough to give room to form my own opinion so therefore i started writing articles for topics i found interesting. My journey has only started and I have a long way to go!
Pranav Sistla
Head, Editorial Board
The Wall Street Club
---
Every day when I introspect about what path I am walking on, there's this one decision I never regret,Investment in Stocks. Mapping way back, all this interest towards the stock market and investment was due to my inquisitiveness to understand the NIFTY and SENSEX graphs coming at the end of the news, which I used to binge on,daily with my dad. Observing my interest, my father taught bits and pieces of the stock market and how things work day by day. I was fascinated by seeing where this is all heading. I gathered a lot of information from my dad, who himself is an investor. One more thing that made me feel my dad is my role model in this sector is how he became co-owner of a company with a minimal amount in hands and using his knowledge in Stock Market. Later I started reading about great investors like Warren Buffett, Radhakishan Damani, etc. and was inspired by value investing. Saving some pocket money, I started my journey into the stock market by investing in SBI Bank. The day I created a DMAT account was most memorable because that made me an investor from then on. It was so fascinating. Currently, I have a portfolio with more than 20 stocks. One more thing that I don't regret is to have the chosen choice is joining the Investment Fund. It connected me with like-minded people, and frankly speaking, I learned a lot from each one of them. As always quoted, real-life experiences teach more than books. That implies the same with me too. Discussion with my team members, brainstorming about the stock Market taught me a lot and made me more knowledgeable than any book ever could.
Mani Venkat
Treasurer & Team Member, WSC IF
The Wall Street Club
---
Growing up in a house with my mom as a commerce teacher and my dad as a business consultant, I am no stranger to the importance of the finance field. At five years of age, I was pretty confident that I knew as much accountancy as my mom did XD. But this childish wonder of debit and credit, balance sheets, and cash flows couldn't keep me away from science. Over the years I grew distant from finance and economics. Yes, there would often be passionate discussions on the economic situation of the country or sudden trends but nothing serious. I developed a genuine interest in the field of finance only after joining college. That's when I knew that finance and investing knowledge is a permanent success mantra. Solving case studies, analyzing market trends, and critical analysis of economic situations is what interests me now. So my journey is not an incredible one, but it is one that made me realize the importance of finance in every field.
Anushka Chaudhary
Member, Editorial Board
The Wall Street Club
---
My dad and I were in an argument. My dad said intraday trading is only for big players in the market and it's just a gamble for the general public. I argued that even the so called "dumb money" can't be that dumb, there's gotta be more to it. I started learning to trade to prove my point. But I didn't know where and how to start.
Since the first time I heard about it, Wall Street Club was something that I was curious about. After joining the club and discovering the IF team, it was definitely something I wanted to be a part of. It was the primary reason I learnt more and improved myself in that domain. After the first meet with the IF team, I knew I enjoyed doing this. And once you enter it, there's no turning back. The anxiety and the adrenaline rush with my first few trades couldn't be taken lightly. Be it a profit or loss, each trade I've done has only pushed my interests, pushed me to better myself, intending to regain lost profits or just plain greed. Maybe it is similar to gambling after all xD.
Danush S
Team Member, WSC IF
The Wall Street Club